Category: Youth in Service
Nominator: Councilman Michael M. Vieira, Xiaole Shen

In 9th grade, Matthew Zhang founded the Livingston Youth Organization for Human Services (LYOHS). As President, he led this 120-member nonprofit to conduct numerous community service projects for NJ during COVID-19. Through fundraisers and resource drives, LYOHS raised $900 for eldercare health services, supplied $260 worth of meals to COVID-19 hospital units, and donated 1,000 food packages to impoverished citizens. Furthermore, LYOHS donated hundreds of books to 4 underfunded Newark schools. LYOHS fostered community involvement through town cleanups and their internship program which provided youths with volunteer opportunities. LYOHS raised $750 for pediatric cancer clinical trials and the NJ Make-A-Wish Foundation.
What motivated them to serve/volunteer?
Matthew was anguished by the pandemic's worsening of financial and health crises for underprivileged individuals. He created the LYOHS to empower citizens suffering from socioeconomic inequality by providing them with greater opportunities and resources for a bright future. Matthew strives to eliminate circumstances that humanity should not endure, including food insecurity, inhibited educational opportunities, environmental degradation, social injustice, and life-threatening illnesses. Furthermore, Matthew desired to establish a platform for youth volunteerism and inspire students to passionately serve others. He designed LYOHS to give youths collaborative opportunities to care for others, be leaders, and bring their unique community service ideas to life.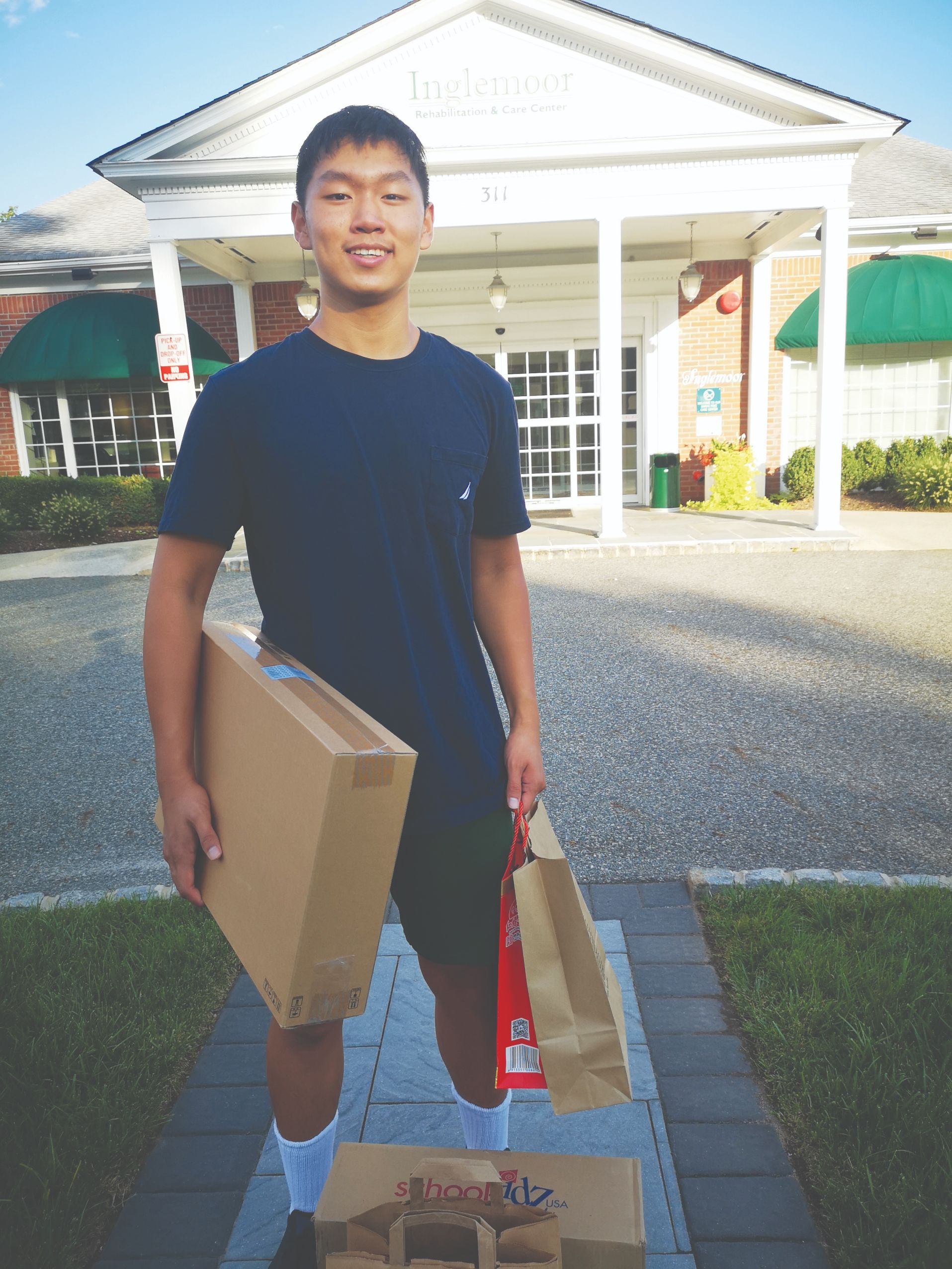 What did they achieve/how did they make a difference?
"When the pandemic hit NJ, Matthew Zhang spearheaded various LYOHS initiatives that assisted the most afflicted, including the elderly, healthcare workers, COVID-19 victims, and low-income families. LYOHS enabled the elderly to maintain their livelihood, providing them with security during a time of isolation, as well as food and healthcare needed to thrive. Furthermore, LYOHS's empowerment of healthcare workers tirelessly working on the frontlines provided crucial moral support and resources to those under immense pressure to save lives. This enhanced their ability to treat COVID-19 patients in critical conditions. Additionally, LYOHS commenced food collection initiatives that provided sustenance to those left unemployed by the COVID-19 recession. The high quantity of meals that LYOHS raised directly countered poverty and hunger, enabling underprivileged families to access life necessities. Matthew has also mobilized LYOHS to promote overall community welfare. Their collection of educational resources helped students overcome financial obstacles to learning. And, LYOHS stimulated environmental conservation by encouraging people of all ages and backgrounds to eliminate litter in Livingston's most popular park. Finally, Matthew changed the lives of his 120 LYOHS members by fostering their leadership development and personal growth. Upon recruitment, these members were inexperienced and timid leaders. But Matthew became their role model and constantly taught them leadership skills. He gave his members many opportunities to lead community service projects in LYOHS, inspiring them to work hard, guiding them to succeed, and training them into public servants. Through his benevolence and mentorship, Matthew's members have now flourished into excellent young leaders with a heart for the community.
For more information about Matthew's work at LYOHS, check out www.livingstonyohs.org.